National War Memorial Park | Wellington, New Zealand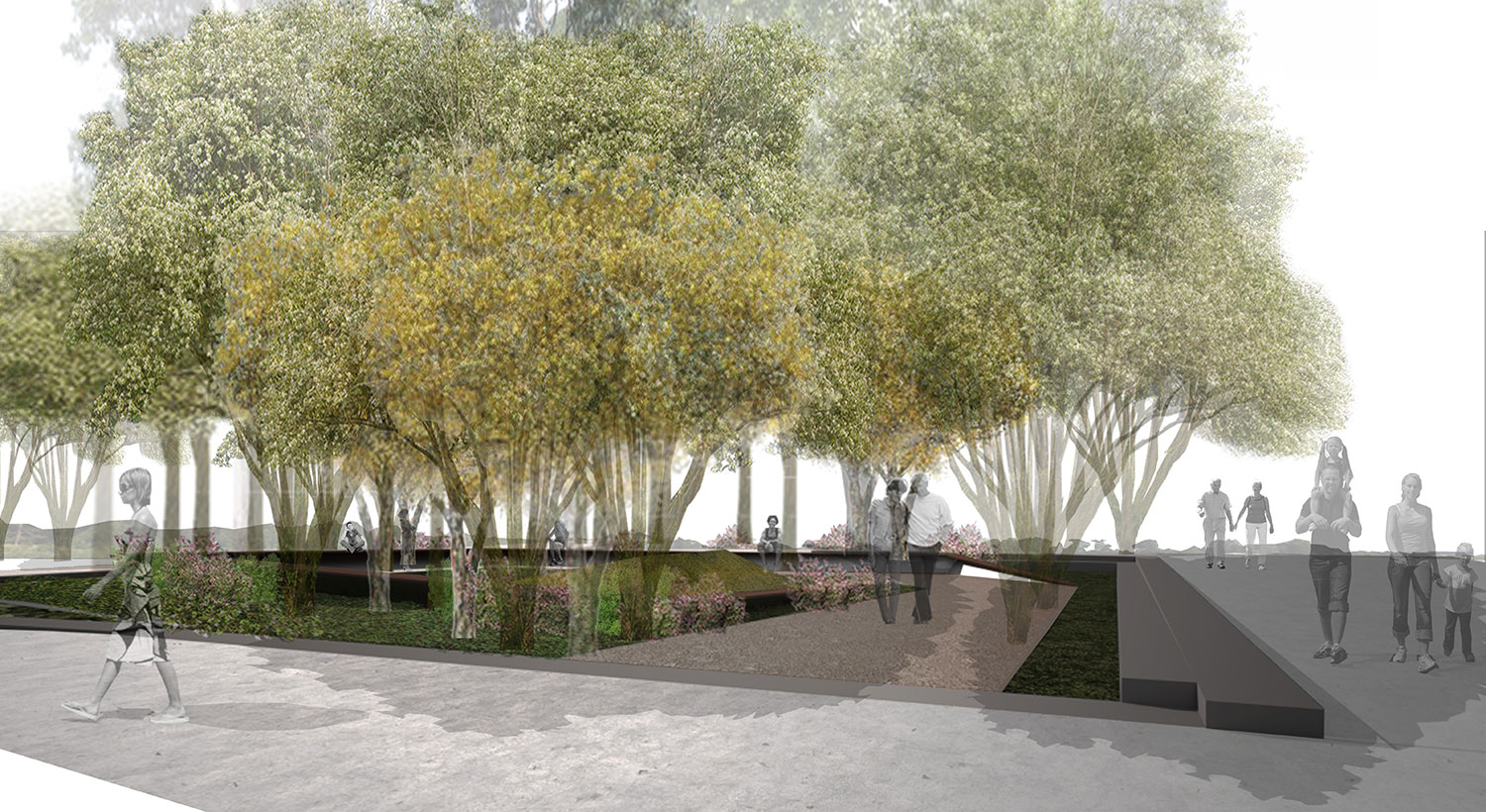 The American Battle Monuments Commission (ABMC), an independent agency of the United States Government, selected the team of Monica Ponce de Leon Studio / Landworks Studio, Inc. as winners of the competition for the United States memorial in the National War Memorial Park in Wellington, New Zealand.
The elements of the design: an inscribed stone tablet surrounded by berms, a walkway, a bench, and simple native understory planting.
From the The Ministry of Cultural Heritage New Zealand:
"Pukeahu National War Memorial Park was opened in April 2015 in the precinct surrounding the National War Memorial in Wellington.
One of the goals for Pukeahu was to create a space in Wellington for the development of new memorials from countries which New Zealand has a close military relationship with or a shared military history.
To date four international memorials have been installed within Pukeahu, these are: Australia, Turkey, United Kingdom and Belgium, with memorials for France, the United States of America and Canada to follow in 2018 and 2019."
Link to images of the US Mauri Stone Ceremony and Design unveiling on March 3, 2018 click here
Link to New Zealand Ministry for Culture & Heritage Press Release click here
Team
Architect: Monica Ponce de Leon Studio
Landscape Architect: Landworks Studio
Local Architect: Sam Kebbell
Model/Photography: Monica Ponce de Leon Studio
Renderings: Monica Ponce de Leon Studio and Landworks Studio
Status: Completed 2018