MIT East Campus/Kendall Square Gateway Study
Cambridge, MA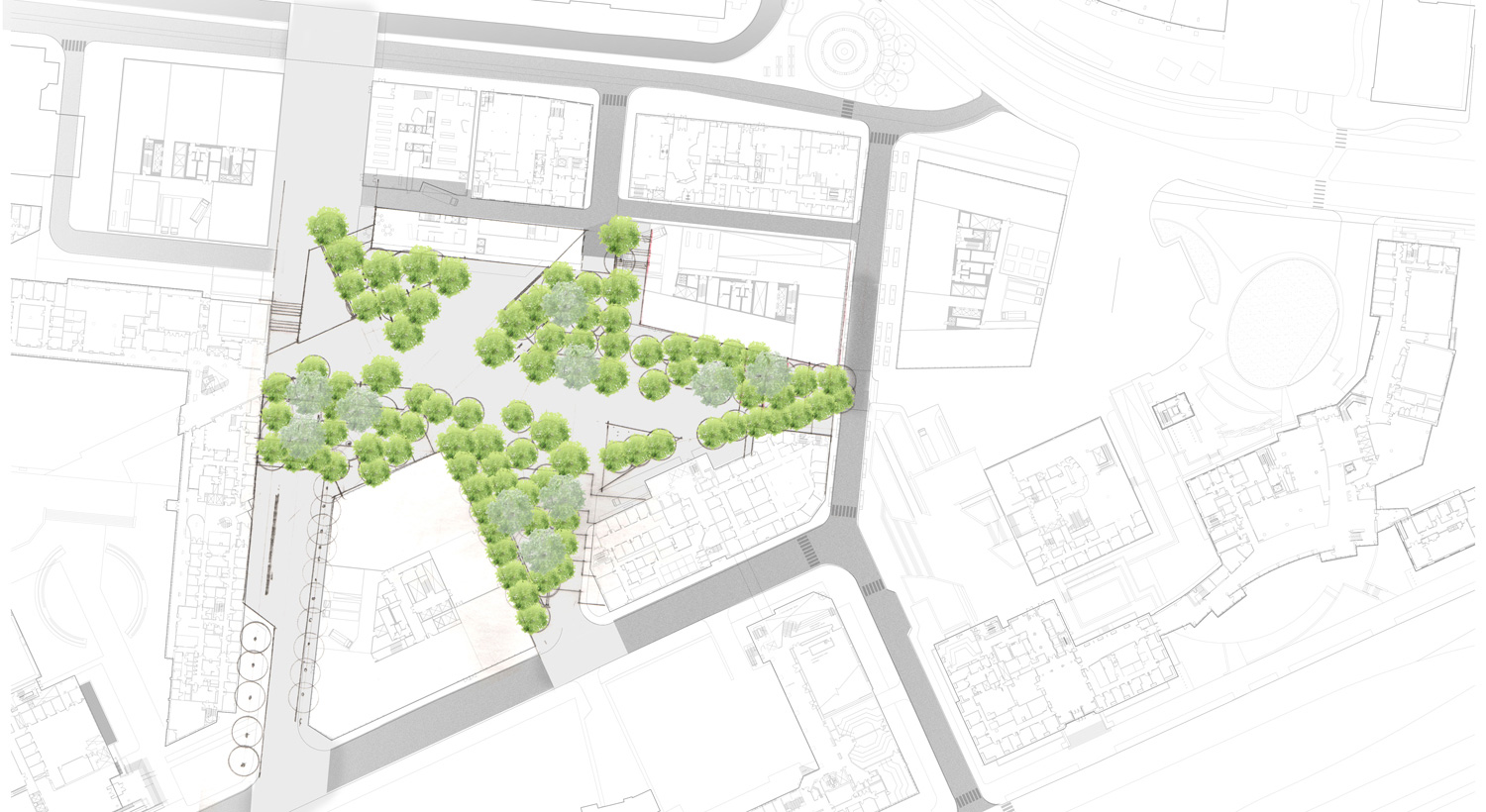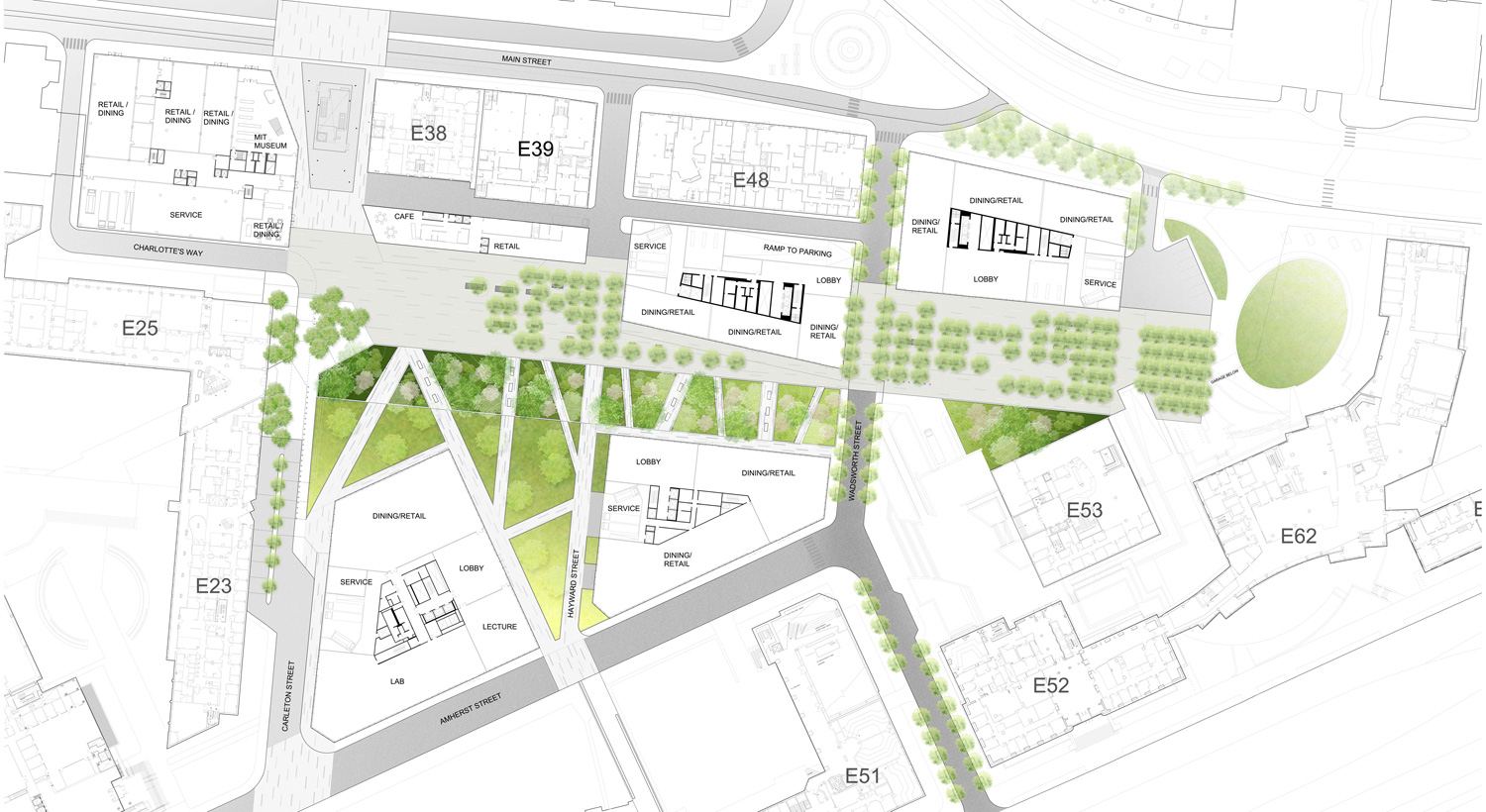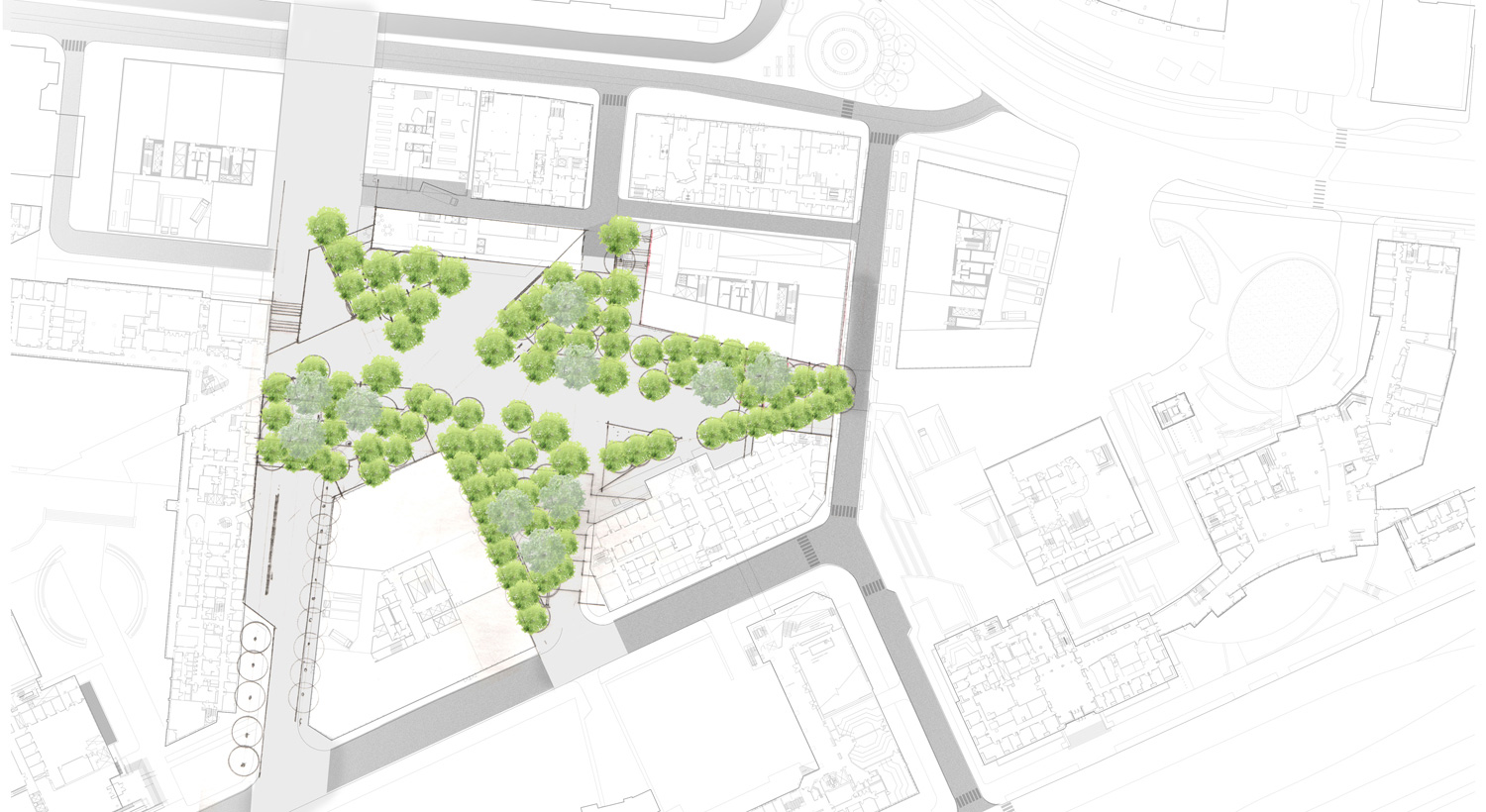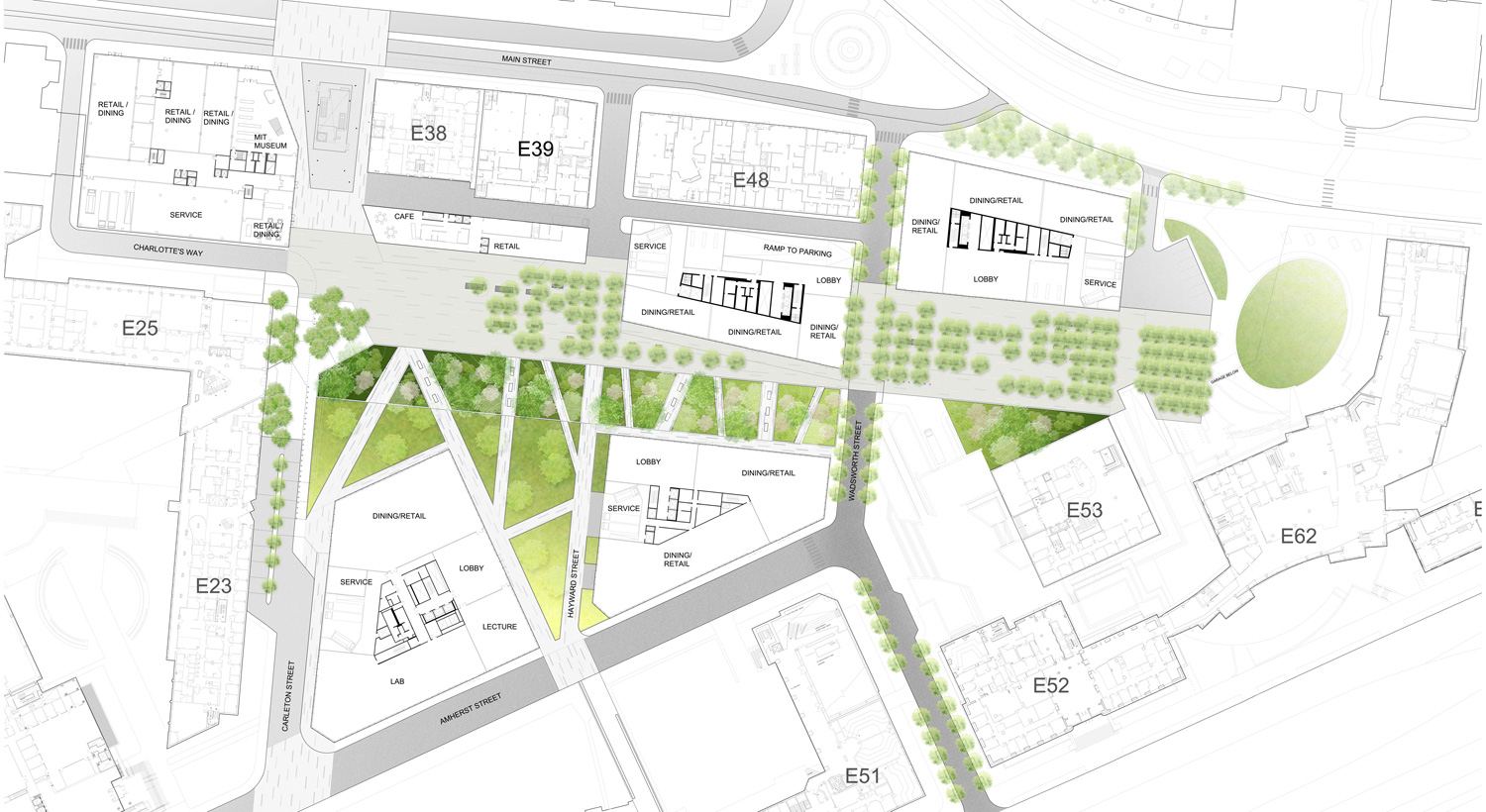 This important study to lay the groundwork for the development of this signigicant portion of MIT's overall Cambridge campus, addresses the fundamental mission of MIT as an educational institution. Consequently, the design creates a didactic landscape that serves the university's core educational needs as a place conducive to teaching and learning. The new landscape serves many academic programs, including art, science, engineering, and architecture. The landscape can be "value added" to higher education excellence as well as a beautiful, functional, performative and sustainable place, as it becomes a demonstration of the best possible sustainable practices that are instrumental in nurturing an attitude of environmental stewardship and awareness in the campus community of the ecological services provided for the university and community.
Connections from the East Campus and Kendall Square area to the surrounding neighborhoods and urban fabric of Cambridge encourage movement to and from the campus thus expanding the educational goals of the university by inviting interaction with the landscape by not only MIT students and faculty but also local residents and visitors.
Client: MITIMCo
Collaborators: NADAAA, Howeler + Yoon, Santos Prescott, Elkus Manfredi Architects
Status: Completed Master Plan