Landworks Studio is putting down roots!
In keeping with our long-standing tradition of urban recycling, Northfields Development LLC (represented by Chris Macfarlane and Michael Blier) is pleased to announce plans to renovate a series of buildings at 83 North Street in Salem, a large portion of which will become the Salem office of Landworks Studio Inc!
Why 83 North?
Prior to our interest in purchasing 83 North many months ago, we had been researching lease options in Boston. We were able to find spaces similar in size to our old location at 112 Shawmut, with owners happy to lease to us. In every case, those spaces provided similar characteristics to the space at 112 Shawmut (safe, warm, clean, dry, with views, some parking, etc.). However, what none of these spaces provided was the opportunity to expand in the areas of expertise toward which our studio has been gravitating in recent years: emergent material research, effects of weather in landscape material selection, pre-fab and modularity techniques in constructed landscapes, etc. These are more exploratory narratives that have evolved from both professional and academic interests and within the context of collaboration with fabricators, clients, and other experts interested in ecologically sustainable approaches to urbanism.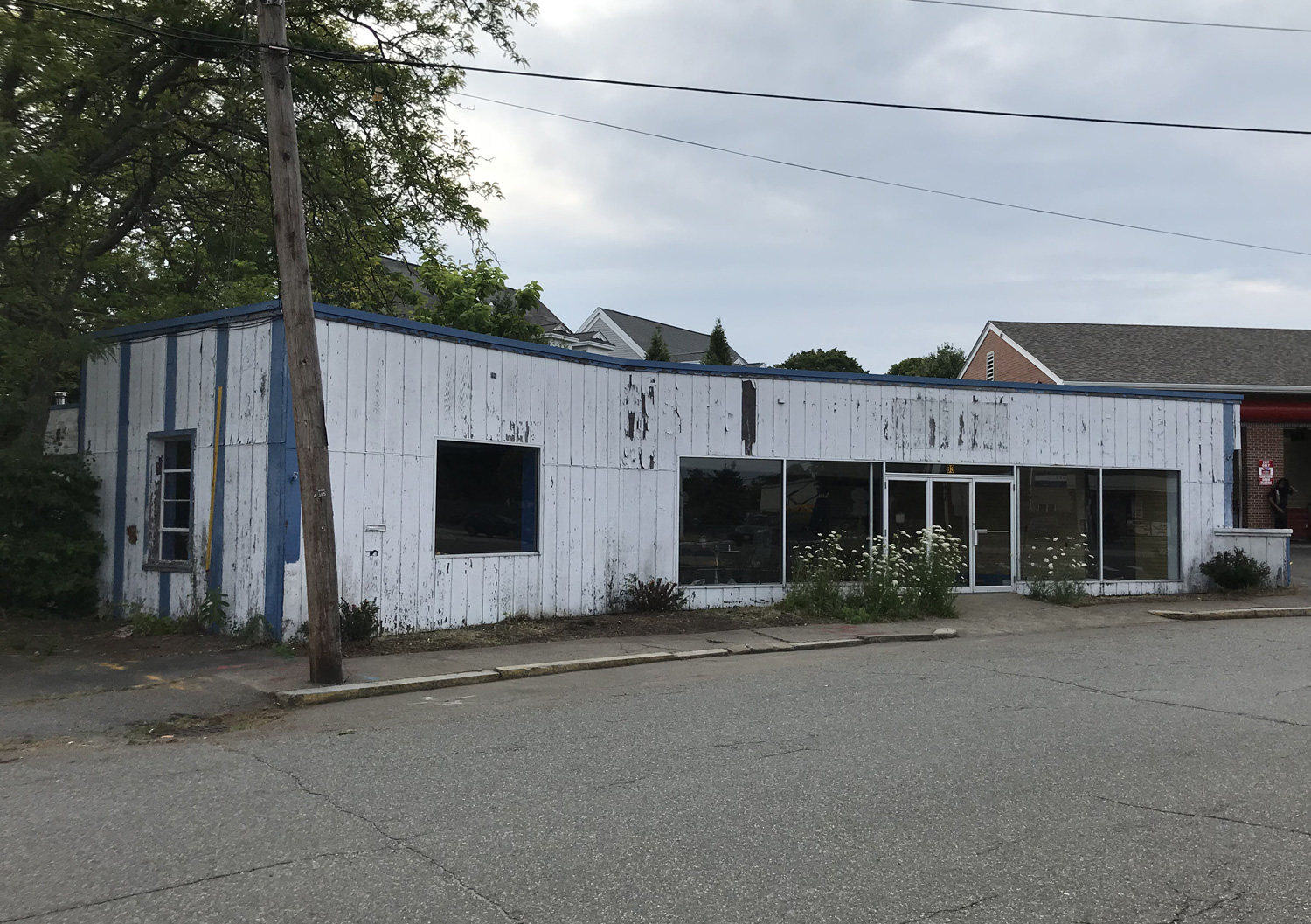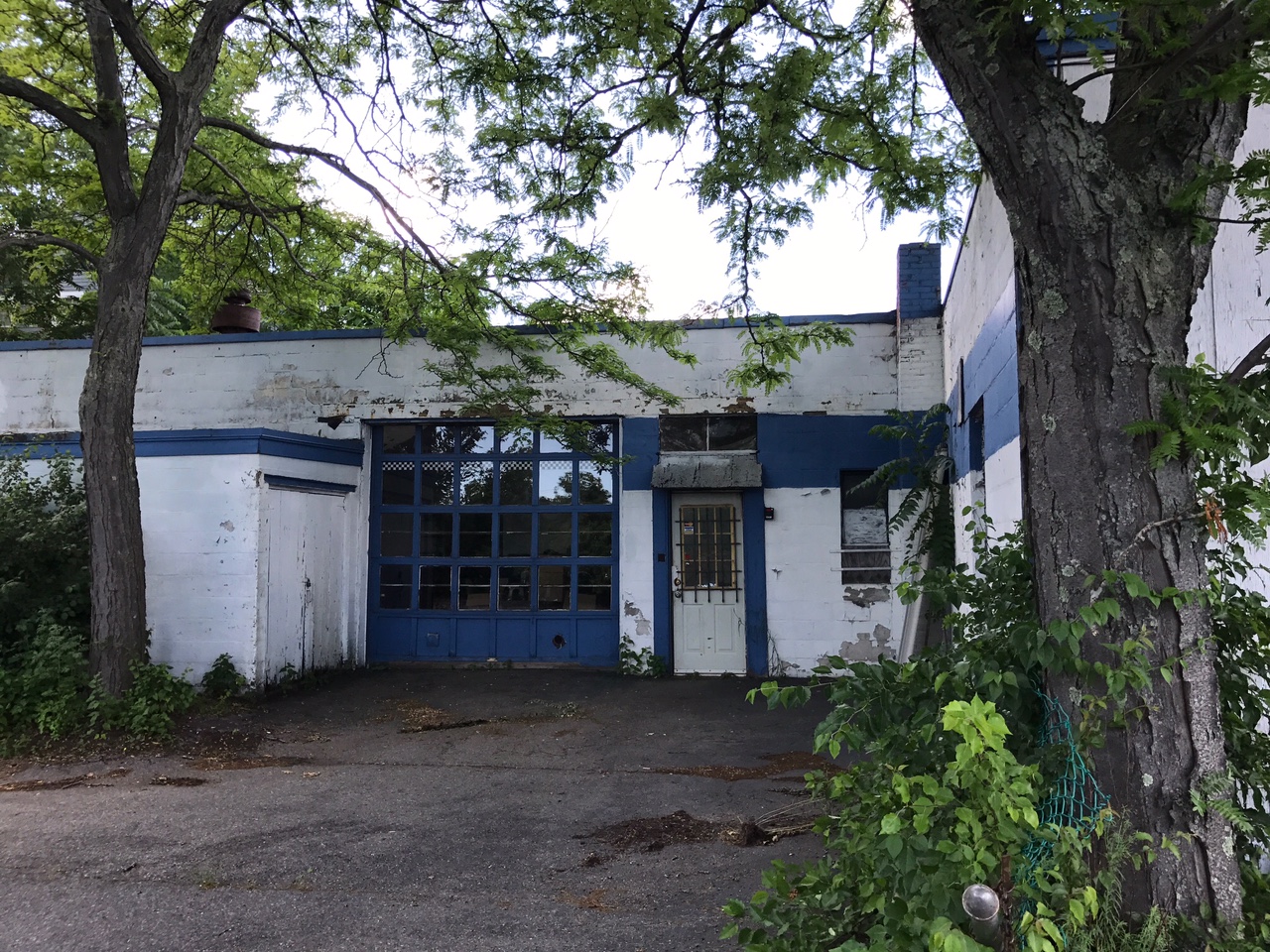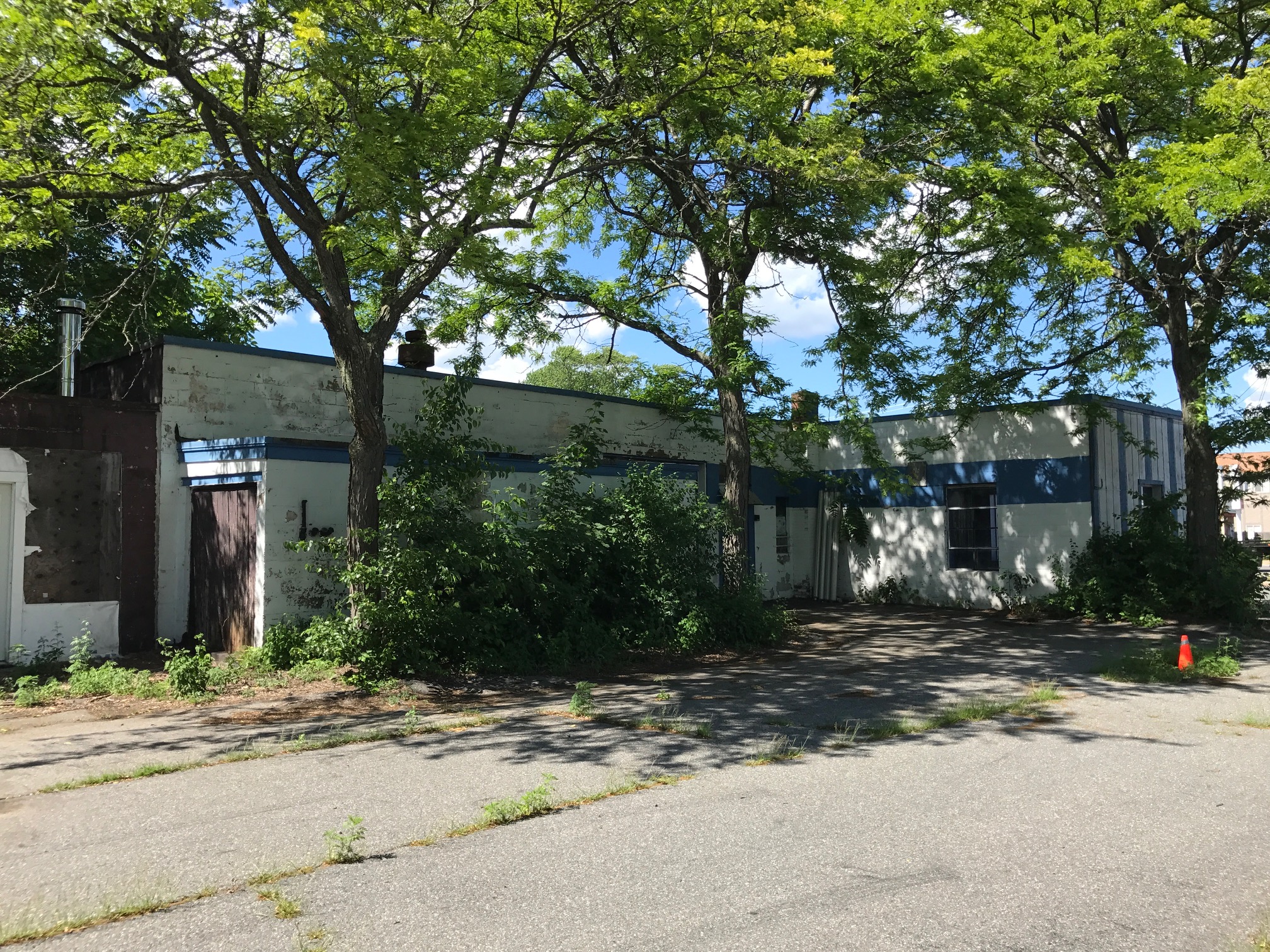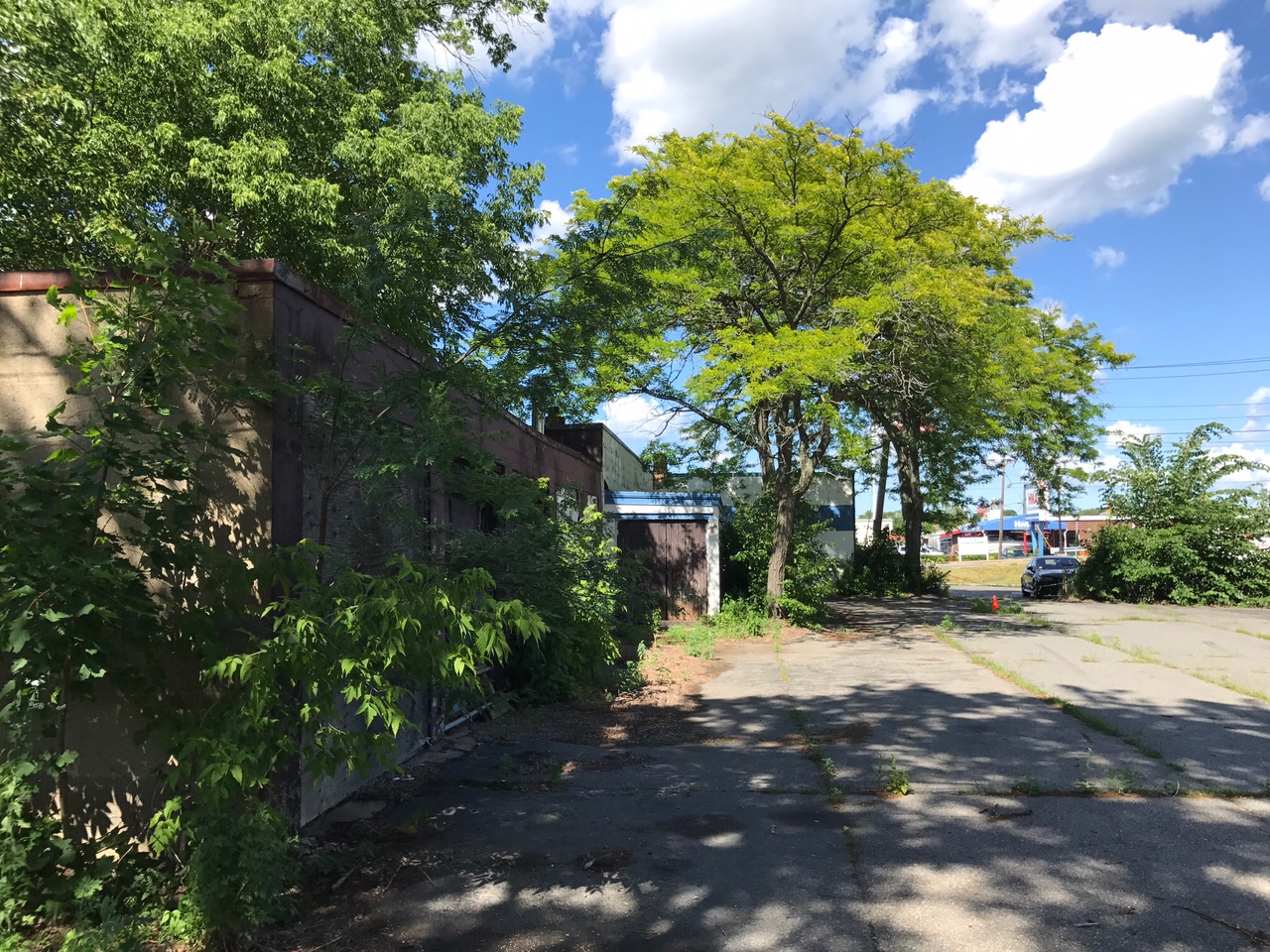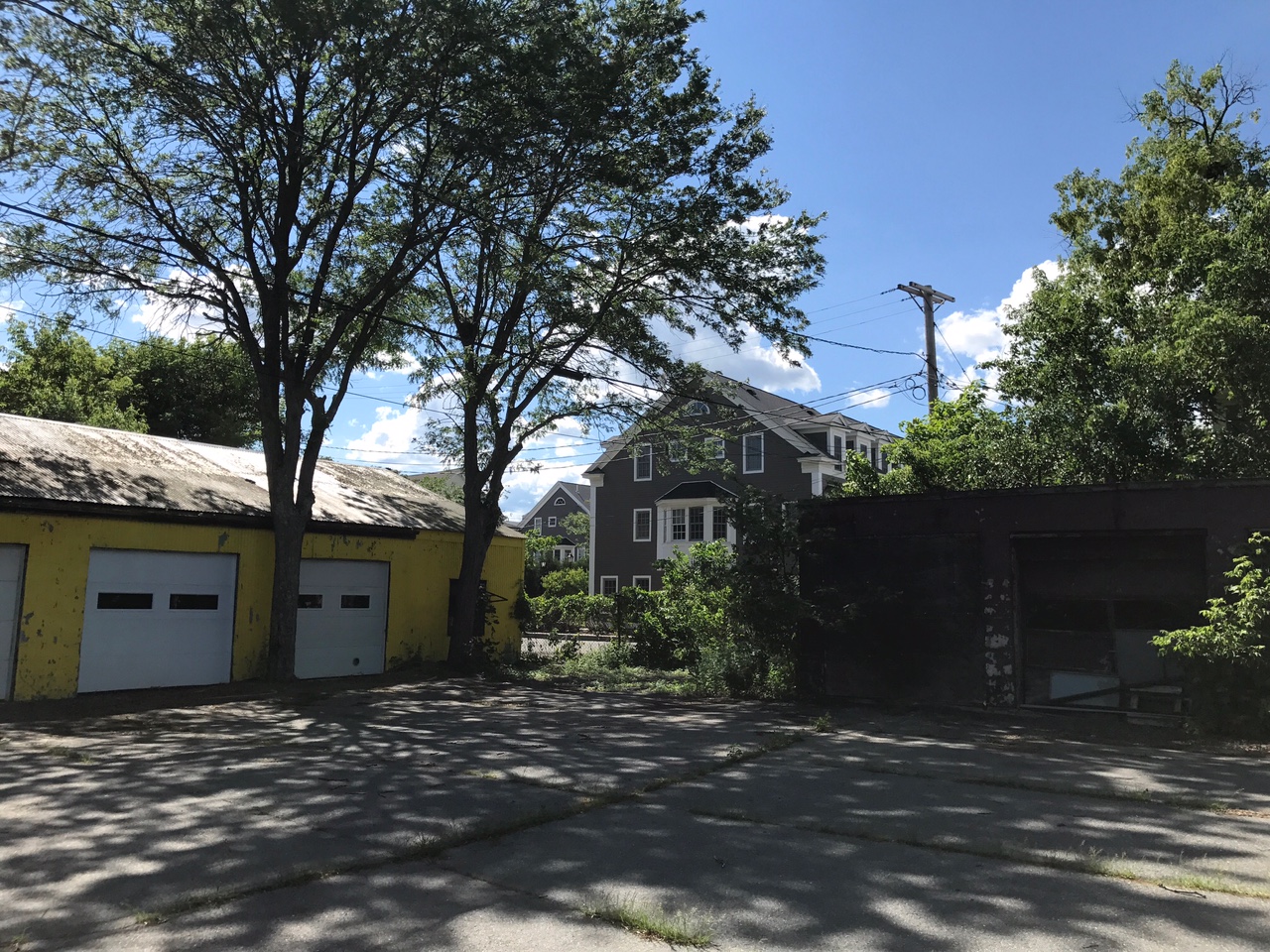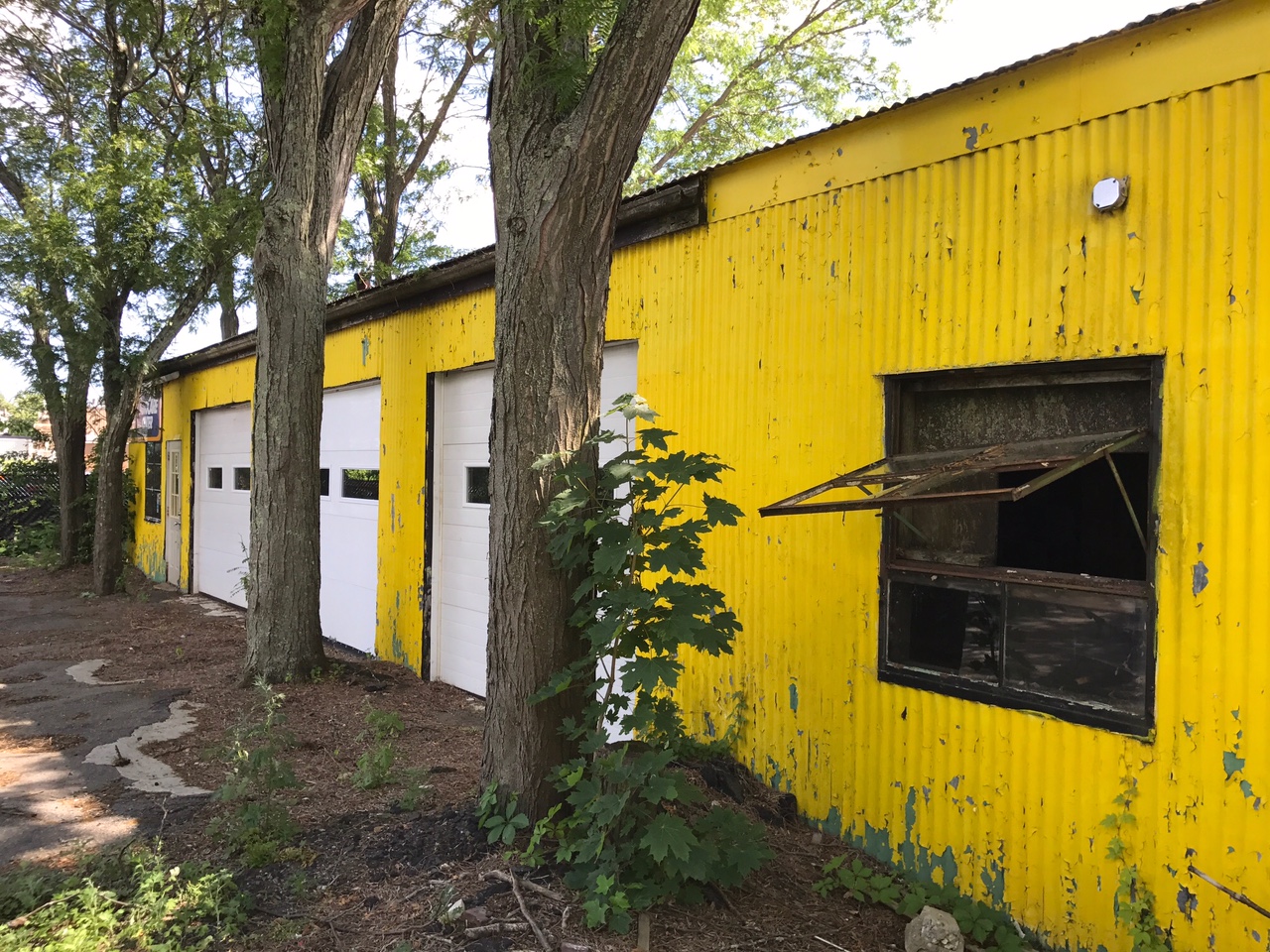 83 North Street as it sits prior to renovation. Formerly a car/motorcycle dealership and an automobile repair shop, the hodgepodge collection of buildings have sat neglected and vacant for years. The property will be renovated and has been rechristened 'The Northfields Innovation and Design Quad' and will be the new home of Landworks Studio, Inc.
click on any image below for a closer look
1. Makerspace
Physical research on sustainable approaches requires space, and sometimes a messy space at that. Construction of full-size mock-ups and prototypes, test sites for emergent materials, and temporary installations of prefab landscape elements would be easily accommodated in the open space of the old parking lot at 83 North. The property at 1 Mason (former garage) would make the perfect home for a North Shore Fab Lab (makerspace) where digital routers, 3D modeling machines, as well as more conventional milling equipment would provide a more controlled context for experimentation and discovery via the development of prototypes and basic construction of various initiatives.
This 'fab lab' (makerspace) may be an extension of Landworks Studio, or rented to other artisans, architects, or engineers to work together across disciplinary lines. We see a demand in the Boston area for increased collaboration, so the idea of a multidisciplinary group working interactively at both 83 North and 1 Mason has great appeal to us.
2. Public Interface
Initiatives like this tend to benefit from public awareness and engagement, where science and art collide. We believe these properties provide all of this and more. At 83 North, the old showroom becomes a gallery space where designers will have an opportunity to present, display and speak about their work. Besides the day-to-day use by Landworks Studio, we envision the gallery to be a social interface with the public, where learning and discovery are shared at openings, talks, exhibits, etc. In the parking lot, we see an opportunity for the public to engage in the installations and prototypes that are being researched. Public exhibit openings, BBQ's, lighting mock ups, film screenings, etc., will provide a dynamic, event-driven vibe for this open space. We see Landworks Studio as a design firm with a global reach, but also as an engaged member of the local community. More than a new home for our office, 83 North represents a platform for the next generation of Landworks Studio.