Worcester Visitor Center | Worcester, MA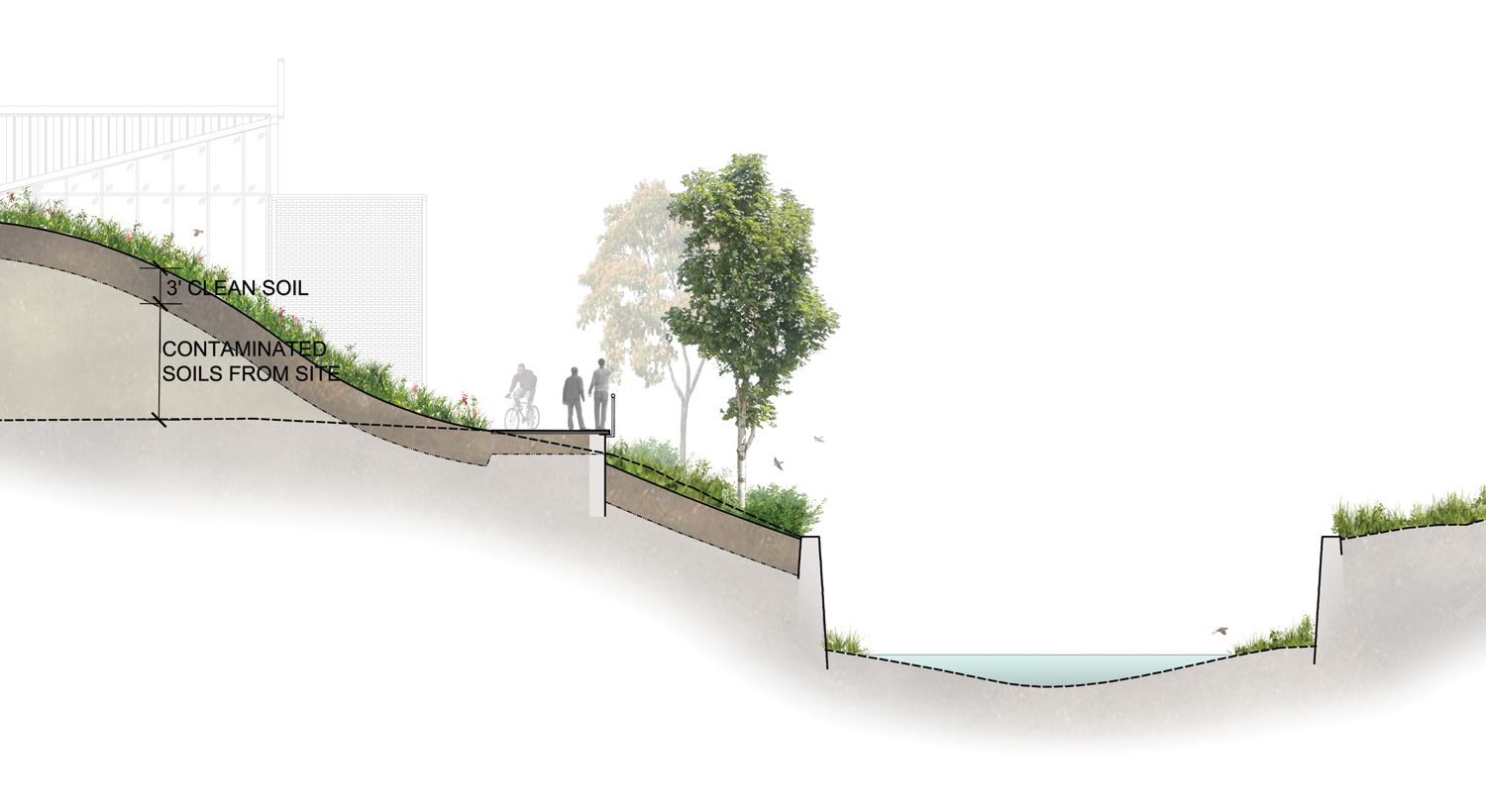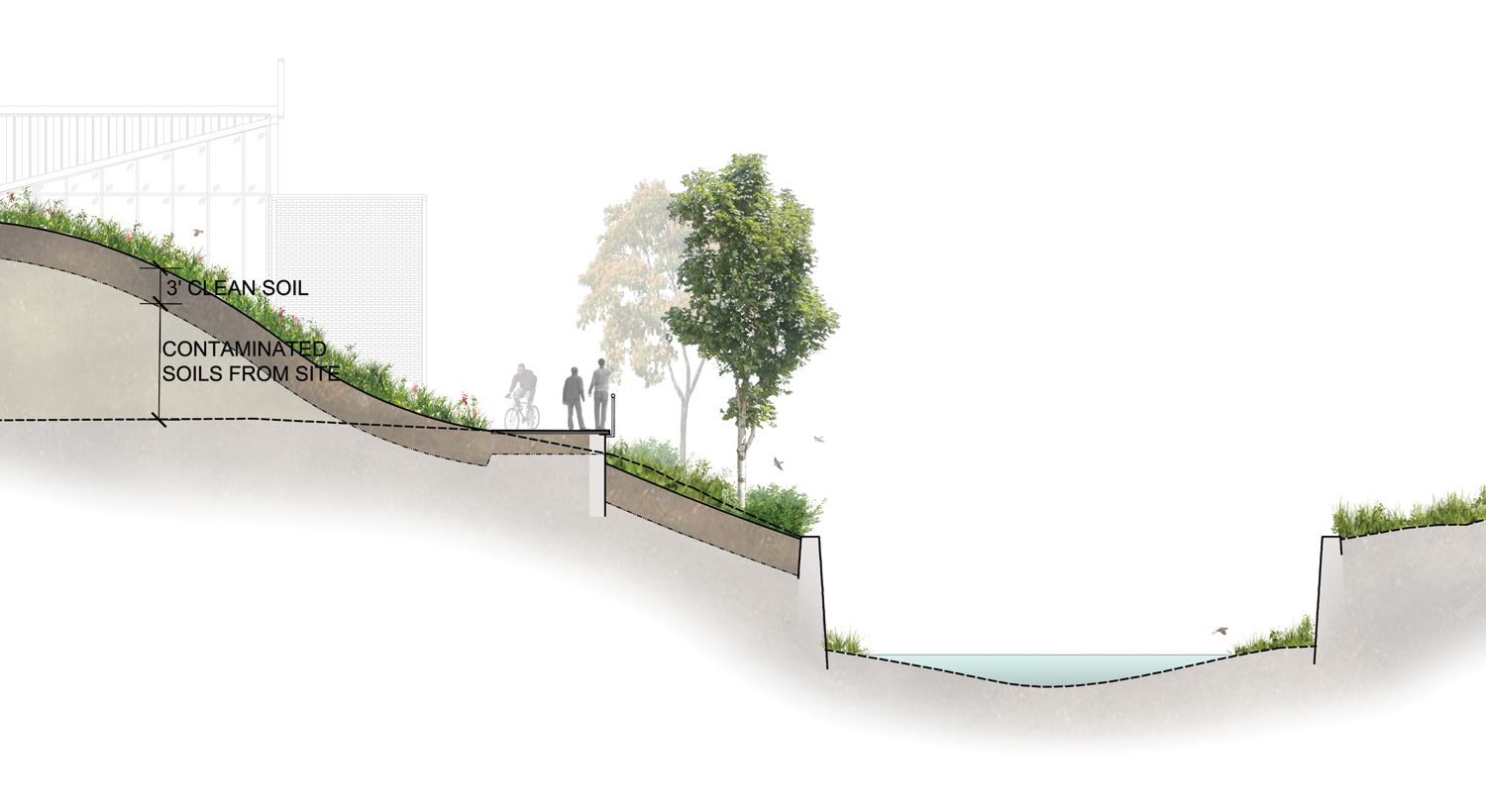 The wireworks plant located on an oxbow of the Blackstone River in Worcester is a reminder of the city's profuse industrial production in the nineteenth century. This beautiful brick building is just a small portion of the dense complex of structures that manufactured steel, iron, and wire along this portion of the Blackstone River. A bold initiative by the City of Worcester will remodel the existing wireworks plant, transforming it and the adjacent site into a world-class destination, a visitors center to commemorate the unique history of the site, the city, and the Blackstone River Valley. On January 17, 2008, Landworks Studio participated in a design charrette with designLAB, Lamoureux Pagano Associate Architects, the Department of Economic and Neighborhood Development, the Central Massachusetts Convention and Visitors Bureau, the Worcester Historical Museum, and other city departments. Of the six schemes presented, one scheme, which calls for a large-scale plinth that extends out from the building, over the river, and into the landscape, withstood the test of many of the program needs: flexible space for large events, various spaces for smaller-scaled gatherings, small-craft access to the river, parking for 100 cars, and a landform appropriately scaled for the highway landscape in which it is situated.
As the brief evolved, a second large-scale landscape element developed: the Eco-Box. This linear, slightly depressed plinth performs many functions: it is the home for interpretive stations, a mini-golf course, and filtration/storage 'treatment canal' that will receive stormwater from the entry road and parking lot.
Directly adjacent to the wireworks building is the Work Yard, providing vehicular access to and through the site as well as drop-off and turnaround space for buses and other passenger and service vehicles. In addition to the function of drop-off and access, the Work Yard is meant to recall the historical feel of the working Mill. Flexible spaces assume multiple opportunities for interpretive events and the placement of interactive museum program and historical artifacts. The Work Yard will directly connect to the historic river wall.
Client: Worcester Historical Museum, City of Worcester, Massachusetts Central Visitors Bureau
Architects: designLAB Architects, Lamoureux Pagano Associates Architects
Civil: Brassard Design and Engineering
Status: Design Development completed 2015
* Please note that the architectural portions of the renderings were modeled by designLAB.