The Atrium School | Watertown, MA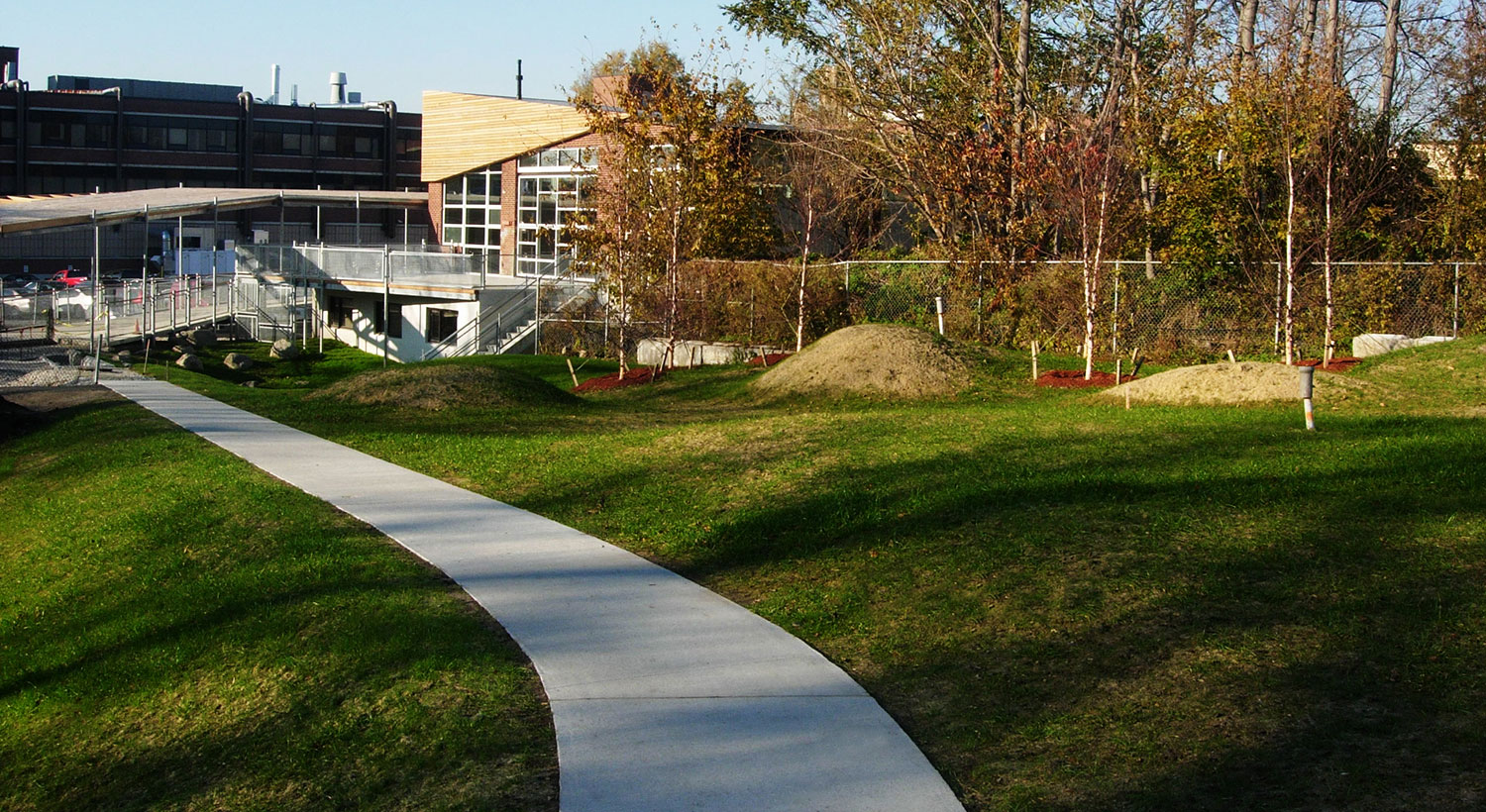 A former industrial building and expansive parking area located on the seam between an industrial zone and a residential neighborhood has become the new home for the prestigious Atrium School. Landworks Studio has reinterpreted the landscape as an extension of the school program; as part playground, campus, and public park.
The former asphalt lot has been restructured into four terraces, each with its own water collection system: parking, play yard, great lawn, and rain garden. These four terraces create interesting spatial and physical links to one another, the street edge, and the new School entry and drop off. Sequencing of landscape experiences, which ripple out from the entry of the building, creates a seamless relationship between the school's architecture, children's play, outdoor class rooms, and the adjacent neighborhood.
Associated Architect: Maryann Thompson Architects
Total Project Area: 7.5 acres
Status: Completed Fall 2006
AWARDS
2007 Boston Society of Architects Honor Award for Design Excellence (with Maryann Thompson Architects)